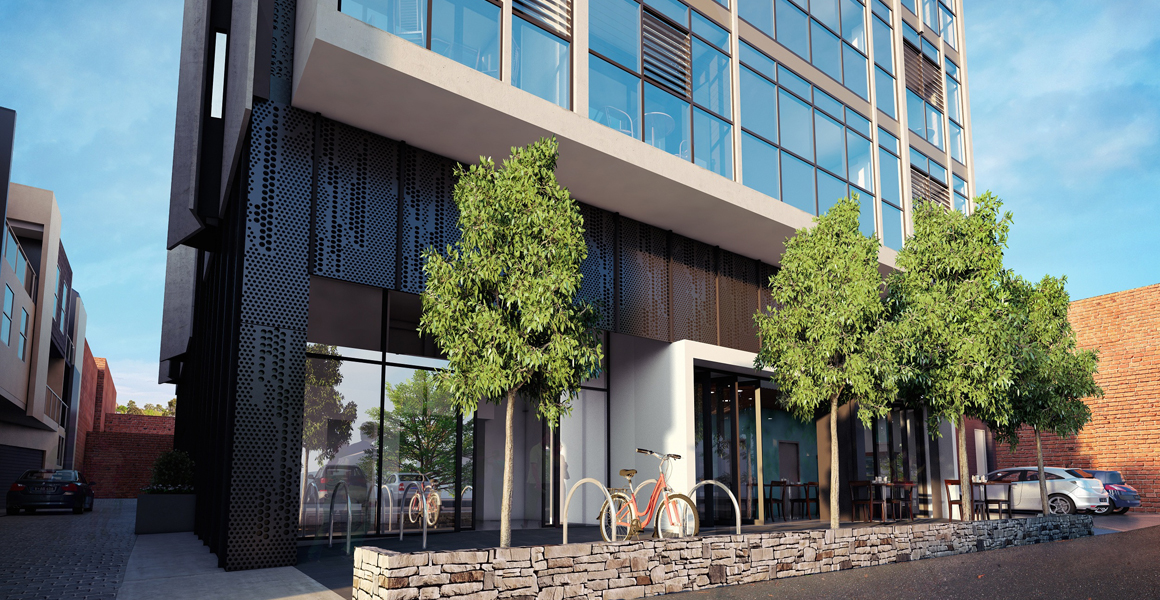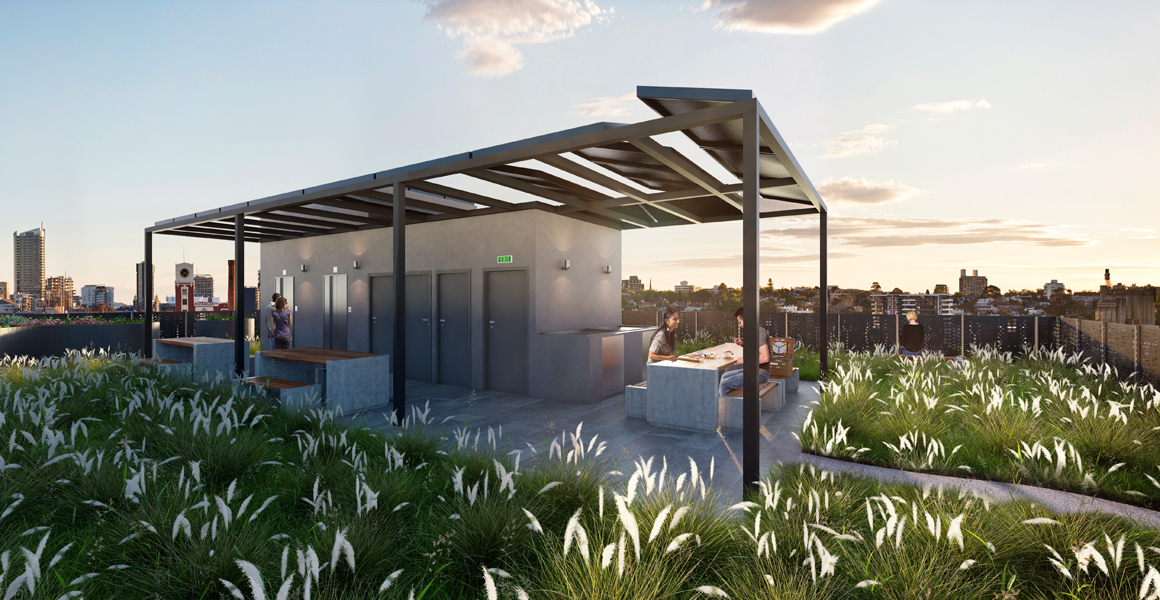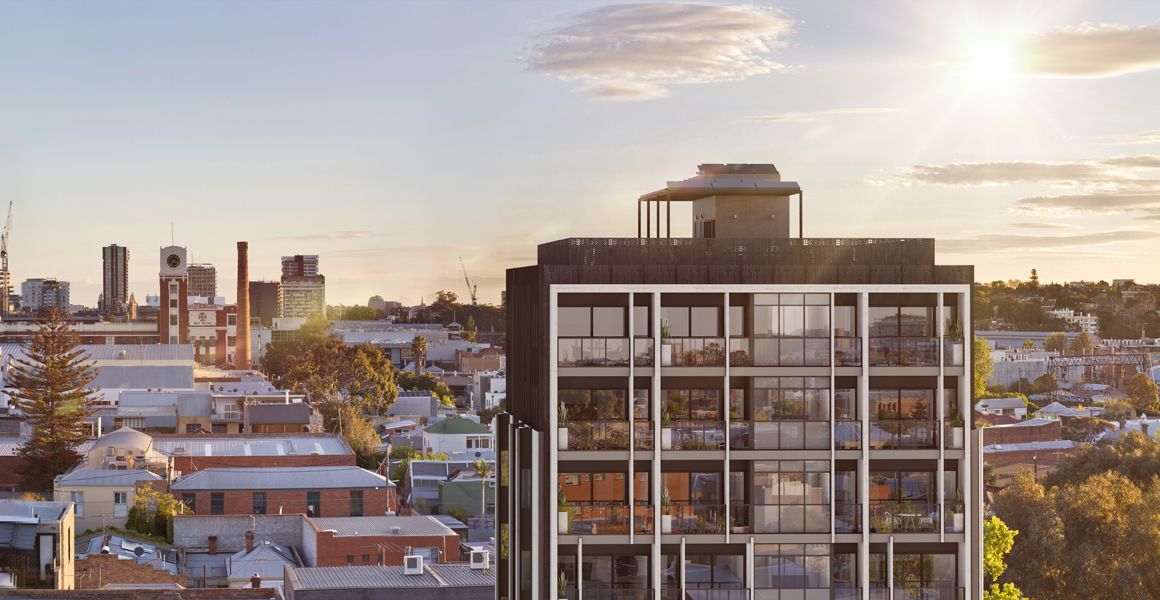 ABOUT THE PROJECT
Located in the heart of one of Melbourne's most established suburbs, Richmond Green offers a unique lifestyle opportunity; achieving a balanced lifestyle – commerce, culture, community and sustainability – has never been easier.
Conceived as an elevated box, this project seeks to push ESD boundaries by providing the highest energy rating achieved in Melbourne for a multi-residential mixed use development. The project is to achieve an 9 star minimum rating to each individual apartment. Numerous ESD features are incorporated into this building.
The apartment interiors are designed to achieve the most efficient satisfying use of the space with a contemporary lifestyle in mind. The quality and finish of the materials in every residence is impeccable, the choices of colour pallets acknowledge the taste and spirits of the inhabitants.