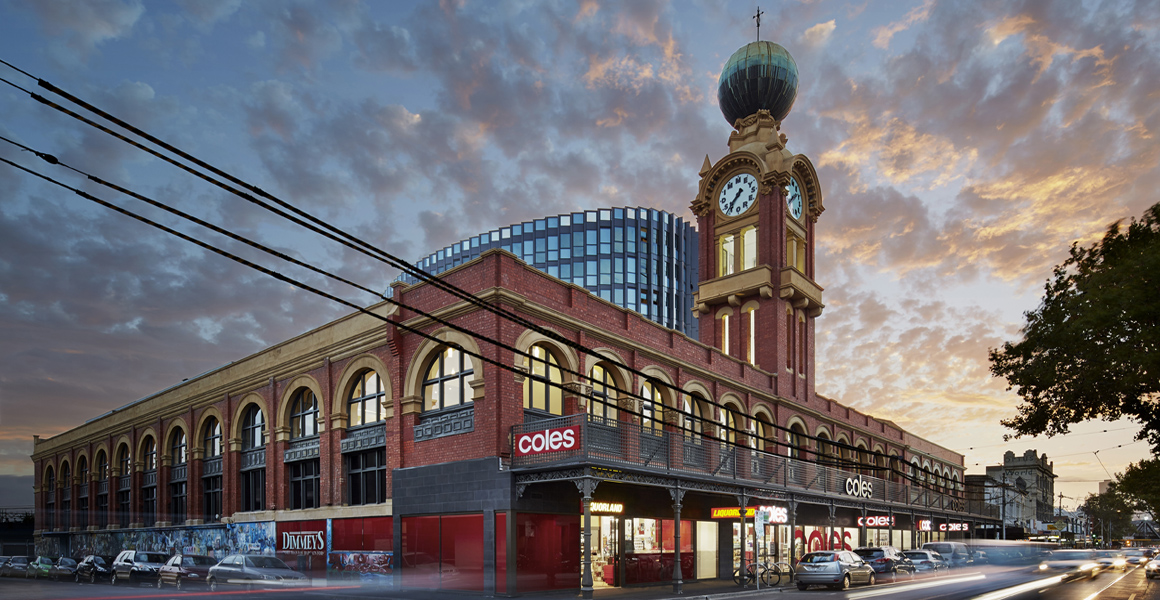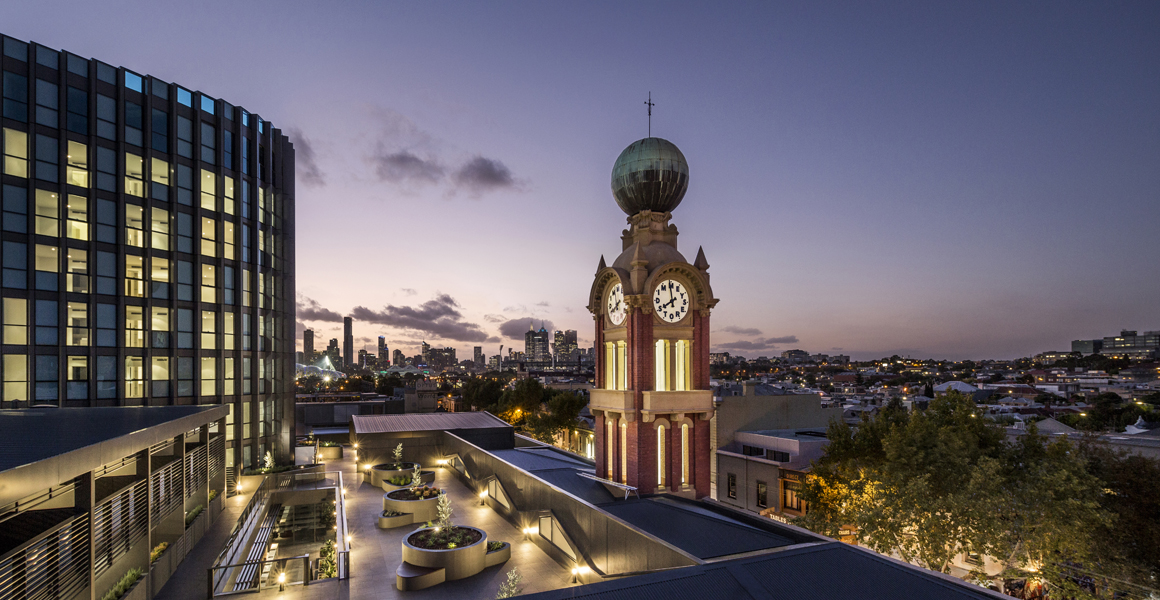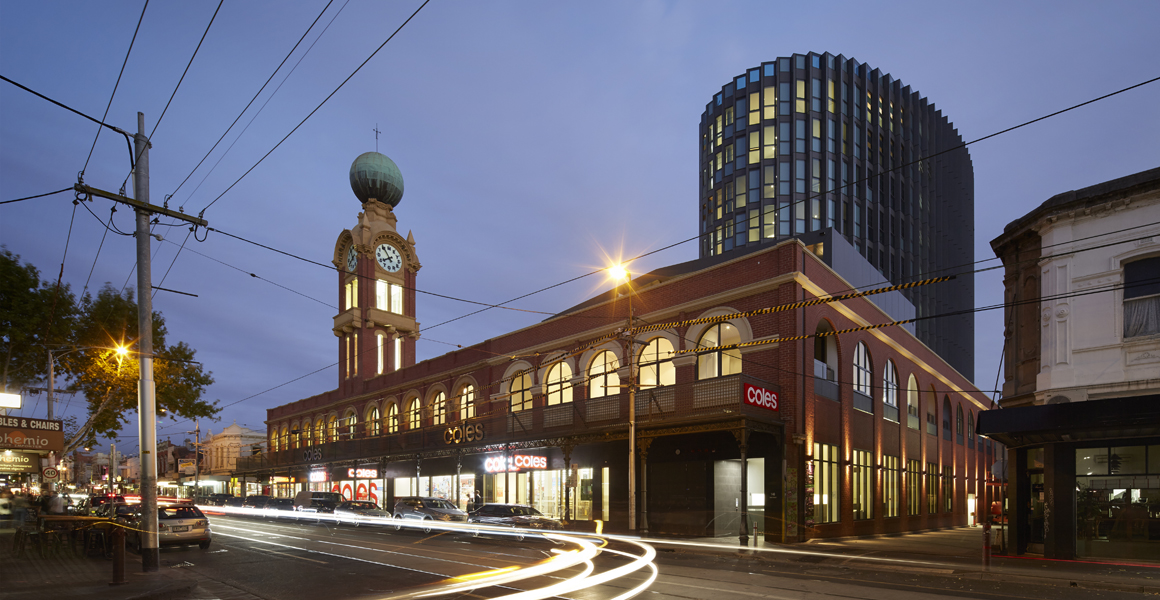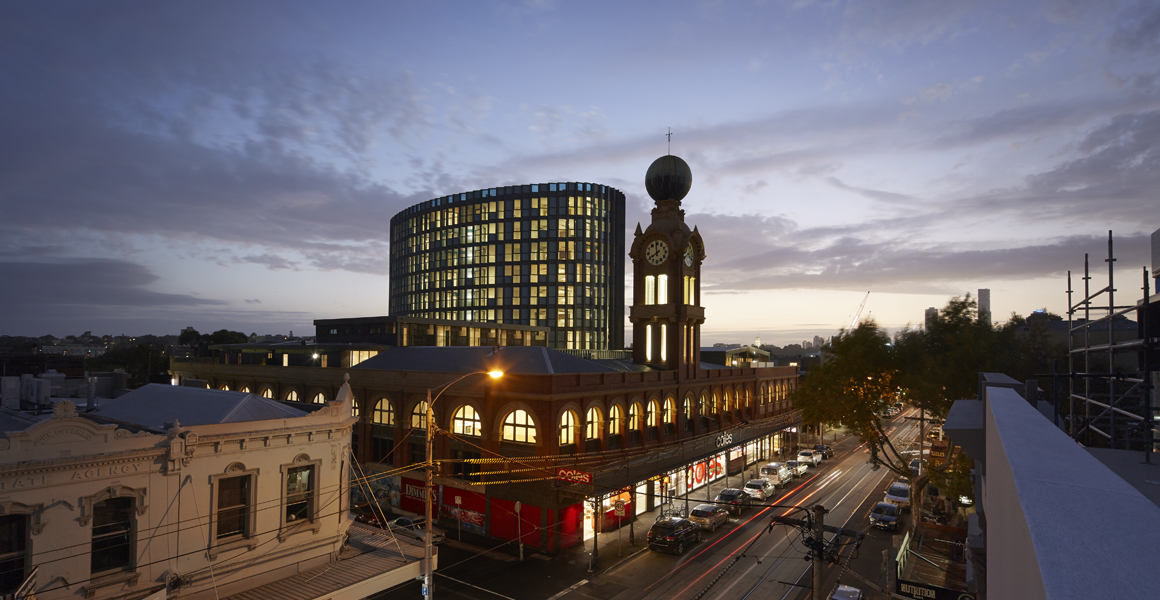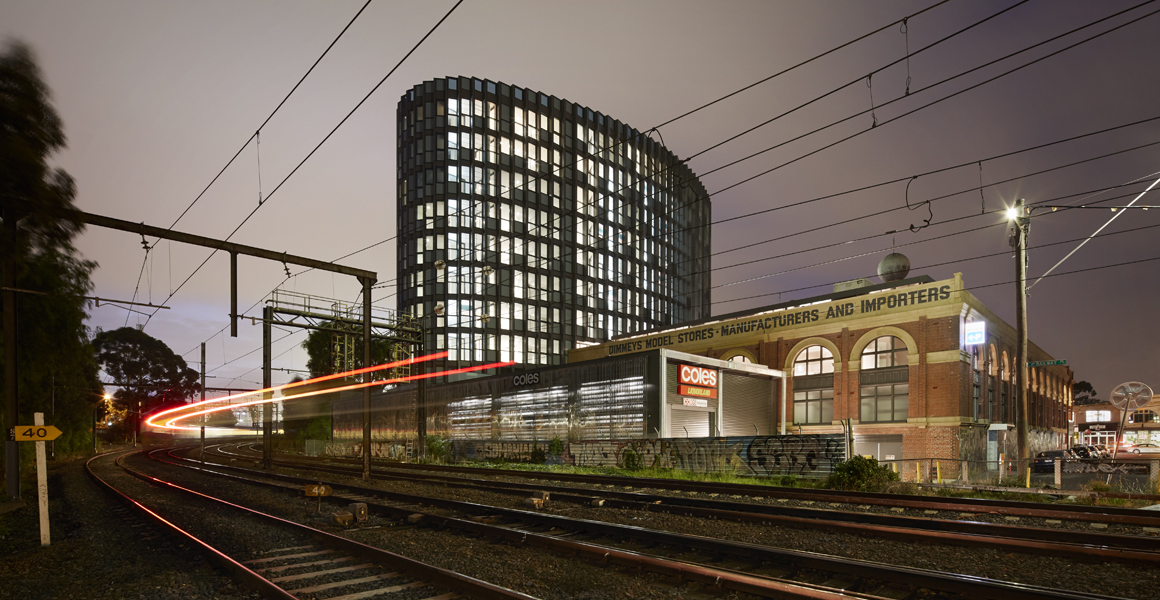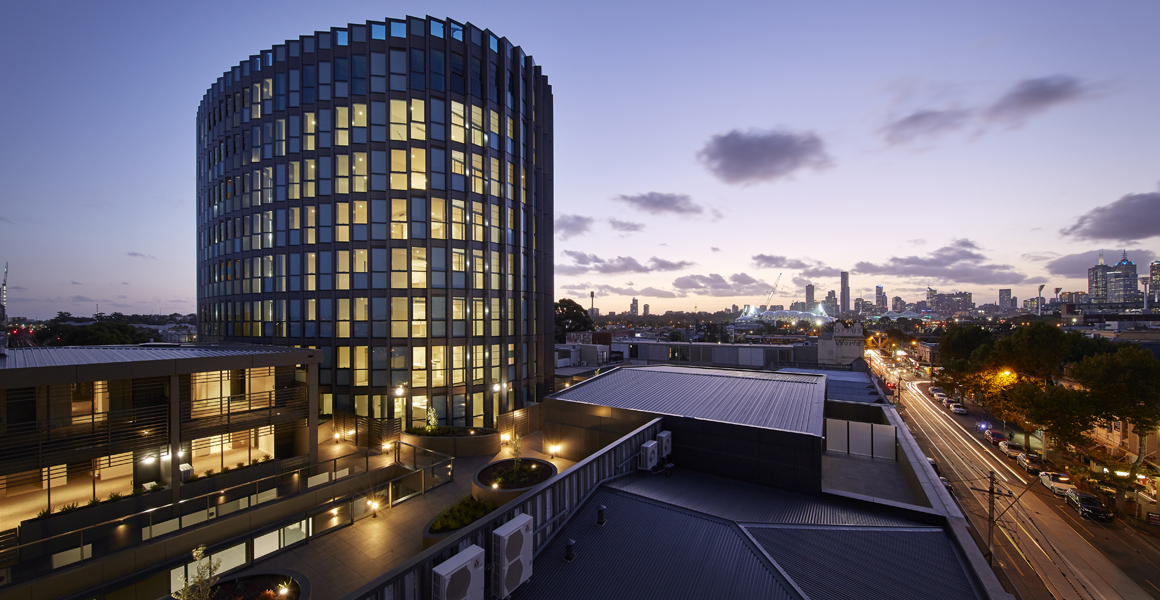 ABOUT THE PROJECT
Located in the heart of Richmond, Richmond Icon offers residents an opportunity to take advantage of well serviced living, located in a vibrant environment. The architectural significant and historical important heritage listed Dimmey's building belongs to one of Melbourne's most esteemed landmarks.
The design seeks to integrate a residential building with the existing building. Many issues arise including the problem of retaining sightlines to the existing clock tower. The underlying concept to the new residential tower is a simplified cylindrical form which provides a uniform backdrop to the existing clock tower. Sightlines to the existing clock tower are maintained for 90% of viewing to the site. Richmond Icon's apartment tower will be quality glass façade building with outstanding views in all directions. The unique, faceted glazing system creates a different personality to the facade when approached from various directions.
The apartment interiors are designed to achieve the most efficient satisfying use of the space with a contemporary lifestyle in mind. The quality and finish of the materials in every residence is impeccable, the choices of colour pallets acknowledge the taste and spirits of the inhabitants.